Furnished Apartments and Corporate Apartments In Maple Shade, NJ
Are you in the market for a furnished apartment or corporate apartment in Maple Shade, NJ? If so, you're in luck. The inviting community at Pickwick Apartments has the perfect options for you. Whether you'd simply prefer the ease of moving into a new home that's already fully outfitted with furniture, or you're relocating for work and need something quick and easy to hold you over, our furnished residences will simplify your move.
Moving is not a cheap endeavor, so when you have the option to forego the added expense of purchasing new furniture to fill your home, it makes life a whole lot easier. This is especially true if you're just in town for an extended stay because of work. (Not to mention, living in your own apartment is a much better, homier option than being faced with a seemingly endless stay in a drab hotel room.)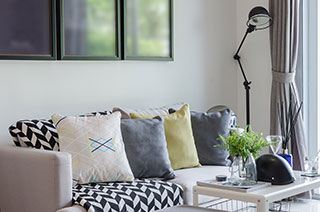 As a resident of Pickswick, no matter how long you'll be staying with us, you have access to a slew of terrific amenities. Our apartments have plenty of storage space and closets, updated kitchens, and private balconies or patios. Community features include a large swimming pool, playground, lots of green space, and even a car care center.
Just around the corner is I-295, meaning your daily commute, no matter where it is you're going in the area, will be a breeze, whether you're staying local or heading over to Mt. Laurel. You really can't ask for an easier start to your day.
Oh, and did we mention? Since we understand that, particularly if you're in town on extended business, you may not be in the market to make a long-term commitment, we can offer the option to sign on for a lease of just six months for just $100 extra each month.
So, if finding furnished apartments and corporate apartments in Maple Shade, NJ, is on your list, look no further. Just give us a quick call today and we can set up a time for you to take a tour. We're excited about the opportunity to show you your new home, whether it's for a little or a long while.